Crystal and Sara Lee
---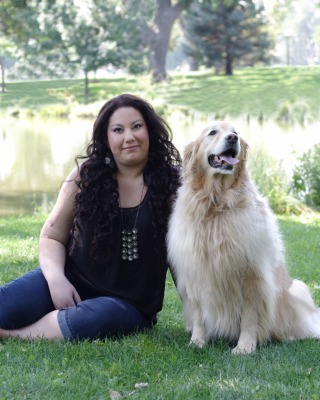 Crystal
Crystal was referred to Dr. Cynthia Kelly in the December of 2012 after noticing a size difference in her right and left arms. A biopsy confirmed that she had osteosarcoma in her right humerus. Immediately, her medical team of Drs. Kelly and Hinshaw put her recovery plan in process. Due to the size and location of the tumor, Crystal underwent two separate surgeries and the use of a donor bone to reconstruct her humerus and restore function in her shoulder. A dedicated mom, Crystal relied on the support of her family through this unexpected and difficult time. With four sons and one daughter, her children encouraged her to remain strong and positive while going through treatment. While Crystal accepts that life may never be the same, she looks into the future with hope and gratitude. During her treatment, Crystal finds comfort in her love of books and the adventures they so vividly depict. Her free-spirit and active mind paves a beautiful future for her and her family.
Through funding research, The Limb Preservation Foundation has advanced the protocols for osteosarcoma patients such as Crystal, resulting in an increase in survival rates for bone cancer patients as well as an decrease for unnecessary limb loss.
Sara Lee
Sara Lee is a spunky 10-year old Golden Retriever! After being diagnosed with osteosarcoma Sara Lee received stereotactic radiation and chemotherapy to spare her leg and rid her of cancer. She lives with her best friend and soul mate, Bodie in Broomfield, Colorado. Throughout treatment, her personality has only grown. Sara Lee likes to tease golfers by keeping the balls that come near her back fence, showing them off behind her big smile. A local legend, she's known for her constant tail wagging and stash of golf balls.