Olga and Tiffany
---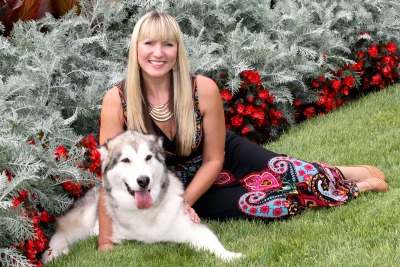 Olga
Olga was first presented to Dr. Cynthia Kelly in August of 2006 with a small lesion on her distal tibia. A biopsy of the lesion confirmed Ewings Sarcoma. Olga underwent chemotherapy with Dr. Ioana Hinshaw at Rocky Mountain Cancer Centers. Shortly thereafter, she received a complex limb salvage procedure using donor bone. During her recovery, Olga developed a non-union and Dr. David Hahn assumed her care. Olga then had an external ring fixator placed in June of 2010. Because Olga was not able to adequately heal her lower leg, she underwent a below knee amputation in May of 2011. After being on crutches for three years, Olga found herself finally getting back to the lifestyle she had been missing with the use of a prosthetic leg. Since her amputation, Olga has found extraordinary success in fitness and has lost over 12 pounds by incorporating cardio and weight training into her daily activities. She currently teaches chemistry at Western Nebraska Community College and has become known as the "Russian beauty" among the locals. Olga's inner strength lights up any room she enters and radiates happiness to those around her. Finding her strength through faith, she expresses openly that coming to America has saved her life. With the care Olga received, she is able to live a full and beautiful life. The collaborative efforts of Drs. Kelly, Hinshaw, and Hahn have saved Olga's life.
The Limb Preservation Foundation has helped fund Olga's treatment by aiding in the travel costs between Nebraska and Colorado in order to attend her appointments and continue making progress.
Tiffany
Tiffany is an eight-year old Malamute with a happy-go-lucky attitude! Tiffany conquered her fight against osteosarcoma and despite having her right leg amputated in December 2012, hasn't slowed down one bit! She spends her time talking to her family, fire trucks, and friends with a voice to match her size. Although Tiffany only has three legs, she still chases neighborhood squirrels and enjoys going for walks on a regular basis.