Julie and Nika
---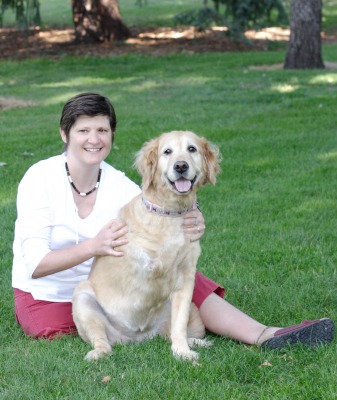 Julie
Julie has been under the care of Dr. Cynthia Kelly since 1998. She was initially diagnosed with osteosarcoma of her right femur by Dr. Ioana Hinshaw and underwent a limb salvage operation and knee replacement with a custom implant. After finding a recurrence of the osteosarcoma years later, Julie underwent an amputation of her right leg. Julie then developed avascular necrosis of her left femur and had to undergo additional surgery to treat the problem. Despite her challenges with cancer, Julie has maintained her highly active lifestyle. She views her experience and ability to overcome adversity as a blessing. Julie does not allow the loss of her leg to limit her daily lifestyle, instead explores new and exciting activities as often as possible. A dedicated Bronco fan, Julie enjoys traveling to different states to cheer on her home team and frequently tries new restaurants around the area. Her explorer mentality adds to her beautiful zest for life. Throughout her treatment Julie found comfort and strength in the support of her family and friends. With them, she knows life will be a vibrant one, full of adventure, new experiences and happy memories!
The research funded by The Limb Preservation Foundation has helped Julie maintain an active lifestyle by advancing osteosarcoma research and treatments that have increased the survival rate of cancer patients.
Nika
Nika is a loving 13-year old Golden Retriever! Despite having her amputation in 2010 after discovering osteosarcoma of her right distal radius, her love for life hasn't faltered. Sweet natured and easy going, she instantly loves everyone she meets. At the ripe age of 13, her young spirit allows her to play and wrestle whenever she gets the chance.