Anna Piraino
---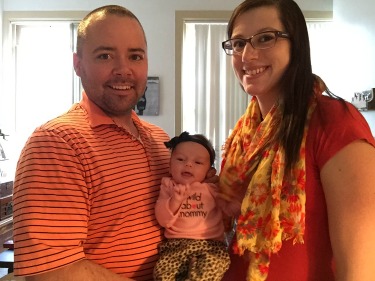 Meet Anna
Anna Piraino was diagnosed with osteosarcoma (bone cancer) in August of 2001, at the young age of 13. This rare cancer, which was found in her thigh, threatened both Anna's limb and her life. Under the care and expertise of Dr. Cullen and Dr. Wilkins, she endured 9 months of chemotherapy and a limb-salvage procedure to remove the tumor and save her leg. Though cancer would forever change Anna's life, it could not stifle her strong will and spirit. After completing treatment, Anna entered remission, and went on to live out her teen and adult years, cancer free.  

In 2006, Anna attended the University of Utah, where she received her Bachelor's degree in Organization Communication. After graduation, she moved back to Colorado to begin her post-college adventure. The move back to Denver was a true treat for The Limb Preservation Foundation, as Anna became their Marketing Intern. During her time with The Foundation, Anna helped to coordinate special events, volunteer activities and much more! Her personal history, and passion to help others facing similar struggles, made Anna a powerful part of the team.

Anna's life continued to blossom in Denver. In the following years, she would meet and marry the love of her life, Jeremiah Richardson. On December 24th, 2014, Anna and Jeremiah welcomed their first born daughter, Mila, into their lives.  Anna shares that she worried that her battle with cancer might effect her ability to get pregnant and deliver a heathly baby.  She is over the moon with joy to be a parent. 

Stories like Anna's deserve to be shared and celebrated. At The Limb Preservation Foundation, we believe in creating hope, help and possibilities for our patients. By funding life-changing research, we are committed to saving more lives and creating more amazing futures for individuals just like Anna. We are honored to share her story with you, and hope it brightens your day, as much as it does ours.