2015 Doug and Sally McCain Pilot Research Grant
---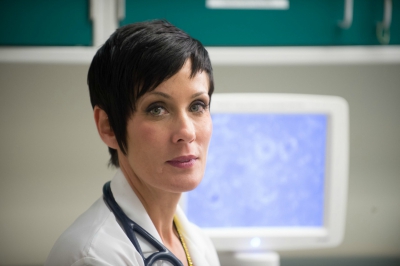 Dr. Nicole Ehrhart and investigators at the Flint Animal Cancer Center are finding new ways to save limbs and improve lives with the help of funding from the 2015 Doug and Sally McCain Pilot Research Grant. Their study entitled  " Reanimation of Decellularized Skeletal Muscle Scaffold Following Critical Muscle Tissue Loss"  is focused on finding ways to "reanimate" muscle scaffolds in order to provide a custom,  living, functioning muscle unit to replace lost tissue after infection, trauma or cancer.
"Trauma, infection and tumor surgery often results in loss of large portions of muscle tissue.  While surgeons can partially reconstruct these defects by transfer of muscle from other areas of the body, the functional and cosmetic outcomes using such techniques are less than ideal. There are a high number of complications, and function at the site of reconstruction is commonly poor. We need solutions to regenerate muscle tissue in the site of muscle loss without 'stealing' large portions of muscle from elsewhere in the body which creates other problems. Tissue engineering and regenerative medicine present a promising potential solution." says Dr. Ehrhart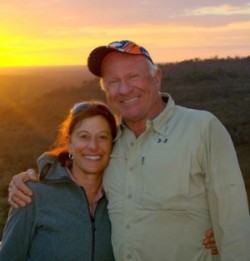 Sally and Doug McCain
Thanks to the Doug and Sally McCain 2015 Pilot Research Grant they now have the seed money to develop that promise.  The investigative team is currently engaged in an 18 month study to evaluate a method that turns decellularized scaffolds into living muscle, effectively "re-animating" the tissue matrix. Results from the pilot study will allow the team to obtain the initial data required to move into larger studies, eventually involving clinical trials in patients.
Dr. Ehrhart is a Full Professor in the Department of Clinical Sciences at Colorado State University's Flint Animal Caner Center and holds the Ross M Wilkins MD Limb Preservation University Chair in Musculoskeletal Biology and Oncology