Dr. Wilkins Story
---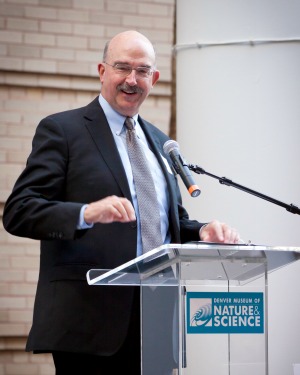 Dr. Ross M. Wilkins dedication to his medical work to prevent unnecessary limb loss goes beyond his day to day professional activities.  Over the past 28 years, he has passionately made a commitment to be an advocate for individuals facing life and limb loss due to trauma, infection and cancer through his visionary leadership and countless volunteer hours with The Limb Preservation Foundation. 
As Co-Medical Director for the Denver Clinic for Extremities at Risk and senior partner at Colorado Limb Consultants, Dr. Wilkins has forged a unique bond with the Flint Animal Cancer Center at Colorado State University where he is a faculty affiliate - a bond of friendship, collaborative research, enhanced patient care, and turning visionary dreams into reality.
"Ross has been a mentor, friend, and colleague for 25 years, and I have seen firsthand his dedication to his patients. He also is highly active in safety education, research, indigent care, and teaching and fundraising to support research in musculoskeletal cancer," says the Flint Animal Cancer Center's Dr. Steve Withrow.
Drs. Withrow and Wilkins have worked together over the years to take limb-sparing procedures first developed at the Flint Animal Cancer Center for veterinary patients, and adapt those procedures to human patients. Such translational medicine is seen in other areas of cancer research at the ACC, particularly in the areas of musculoskeletal cancer that the new endowed chair will support.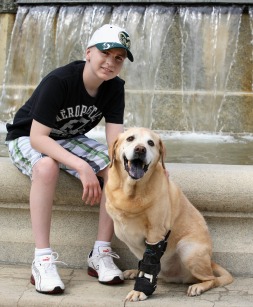 The Institute for Limb Preservation was founded in 1986 by Ross M. Wilkins, M.D. and the late Tom Arganese, M.D. to support the prevention and treatment of limb-threatening conditions.  The doctors shared a vision that all people in danger of losing an arm or a leg should have access to the best medical care regardless of their ability to pay.  The two characteristics that distinguished their approach from the conventional treatment of limb problems were their multi-disciplinary approach to extremity problems and their willingness to treat anyone who is in jeopardy of losing a limb due to trauma, tumor or infection. 

Following their vision, Dr. Wilkins and Dr. Arganese recruited a team of medical professionals to form the Institute, now named the Denver Clinic for Extremities at Risk.  These medical professionals include orthopedic, vascular and plastic surgeons, as well as oncologist, psychiatrists, physical and occupational therapists, radiologist, pathologist, internists, and infectious disease physicians.



The Limb Preservation Foundation was created in 1986 through the team's realization that patients and their caregivers needed additional support beyond medical care. The Foundation provides patient assistance, funds promising research and provides education to save limbs and lives and ensure that anyone at-risk of limb loss has the opportunity to live their best life possible.
"It's all about the passion, the passion of many people who believe that kids and animals with cancer shouldn't lose their limbs or die. We need to find the answers.
This chair assures that this passion endures."
- Dr. Wilkins
To honor his work, his commitment to his patients, and his passion for pushing forward research into limb preservation, The Limb Preservation Foundation and the Flint Animal Cancer Center have establish the Ross M. Wilkins, M.D. Limb Preservation University Chair in Musculoskeletal Biology and Oncology at Colorado State University.