Patient Care Program
---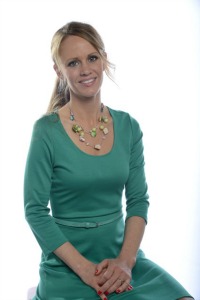 The Limb Preservation Foundation's Patient Care Program celebrated its one year anniversary in March! In one short year, trained volunteers visited over 440 patients at P/SL Medical Center to offer a listening ear and a 'care bag' filled with small items of comfort. The goal of the Patient Care Program is to provide encouragement to patients and their families as they face the challenges that come with limb- and life-threatening conditions caused by trauma, tumor or infection.
The Patient Care Program began as the idea of Kacey Johnson, a volunteer and friend of The Foundation. Kacey's passion for helping others facing limb-threatening situations began 15 years ago when she nearly lost her arm due to a close range gunshot wound during the Columbine High School Shooting. Her shoulder was shattered. Thankfully, her arm was saved using a donor allograft, a bone from a tissue donor.
Through her own experience and her involvement with The Foundation, Kacey realized there was a great need for support among individuals and families facing serious extremity conditions. This realization grew into the volunteer-based Patient Care Program we know today!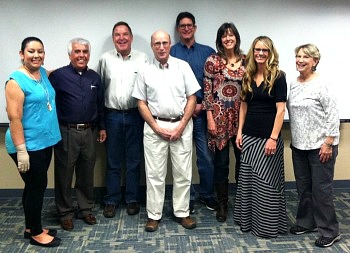 Patient Care Committee
Every Wednesday, Thursday and Friday morning, volunteers visit and provide the gift of a "care bag" to patients at P/SL as they recover from extremity related surgery, or undergo chemotherapy or radiation. The care bags' are offered as a means to bring a smile to the faces of those in the hospital during treatments. The items collected can offer distraction, entertainment or the meeting of small needs. Though the gift may be small, the message behind it is one of great importance; patients are not alone in their journey back to wholeness. The Limb Preservation Foundation and it's team of volunteers are here to listen, support and walk alongside them in their recovery.
This program would not be possible without the dedication of our kind and passionate volunteers or the support of community partners through the gift of in-kind donations. If you are interested in joining our volunteer team, or learning how your company can host an item drive for the Patient Care Program, please contact The Foundation.
---
For more information contact:
Taylor Circeo | Office and Program Administrator | taylor@limbpreservation.org | 303-429-0688
Your support provides hope, help and possibilities for individuals facing limb threatening conditions due to cancer, trauma and infection.