Laughs 2017
---
Laughs to Save Limbs and Lives
Friday, April 28, 2017
Benefiting The Limb Preservation Foundation
The Laughs to Save Limbs and Lives comedy event promises to be an evening of laugh out loud comedy, delicious food provided by Denver's finest restaurants and a spectacular silent and live auction!
---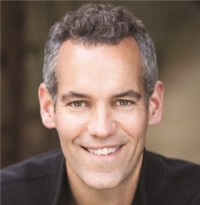 Featuring Moody McCarthy
Moody McCarthy is quite simply one of America's sharpest young comedy minds. Besides being in constant demand at America and New York's very best clubs including Caroline's Comedy Club and Gotham Comedy Club and The World Famous Comic Strip. Moody has appeared on many television shows including CBS' "Star Search," ABC's "Jimmy Kimmel Live," NBC's "Last Comic Standing," 2 appearances on CBS' "The Late Show with David Letterman" and, most recently, "Conan" on TBS. 
Moody can also be seen in the country's best casinos including Mohegan Sun and Turning Stone where he shares the stage with big names such as Brian Regan, Wanda Sykes, Lewis Black and Robert Klein. Look for more high profile appearances in the near future and beyond from this rising star!
---
When
Friday, April 28, 2017 | 6:30 PM - 10:00 PM

Where
Infinity Park Event Center
4400 East Kentucky Avenue, Glendale, CO 80246

What
Cocktails, heavy hor d' oeuvres, silent and live auction and award winning stand-up comedy
Tickets
$85 per person
$50 young professional (35 and under)

Attire Casual comedy for a cause!
Sponsorship Opportunities
The Foundation is currently seeking corporate sponsors as partners in this event
For information on where to stay near Infinity Park and discounted hotel rates please click here
---
Thank You
To Our 2017 Laughs to Save Limbs and Lives Sponsors!



Title Sponsors

Ben Binder 

of Digital Design Group, Inc.

In memory of his parents Jack and Marian
---
Main Act Sponsors
---
Center Stage Sponsors
Alvo "AC" Moore
Bachus and Schanker, LLC
Bathurst Sjoberg, LLC
Colorado State University - Flint Animal Cancer Center
Donor Alliance
Kyle Fink, M.D. & Ioana Hinshaw, M.D. - Rocky Mountain Cancer Center
Spalding Rehabilitation Hospital
---
Friends In The Audience Sponsors
Creative Technology
McDonnell Family Foundation 
Guaranty Bank and Trust Company and Private Capital Management
Stryker
Warehouse Liquor Mart
PJ and Richard Wenham, M.D.
---
For more information contact:
Jessica Yoss | Special Events Manager | jessica@limbpreservation.org                    | 303-429-0688
Taylor Circeo | Office and Program Administrator | taylor@limbpreservation.org | 303-429-0688
Your support provides hope, help and possibilities for individuals facing limb-threatening conditions due to cancer, trauma or infection.